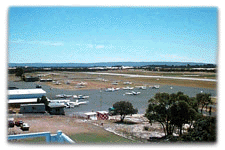 AVFACTS/ATPL/IREX
Rob Avery began flying in New Zealand in 1975, and is has run ATPL theory training courses both in-class and via online distance learning for over in excess of two decades. Rob is well known for the common sense delivery style that typifies his work and gets results. Hundreds of his past students have benefited from this and the personal service, resulting in an enviable first-sit pass rate in the CASA ATPL examinations. Rob also delivers ATPL courses under contract to other training institutions and airlines as well as producing the largest range of practice examination products that are widely available through pilot shops throughout Australia.
Click HERE for a list of Pilot study and practice examination booklets available through pilot supply shops.
Click HERE for a list of pilot shops approved to sell Rob Avery products.
Click HERE for information about ATPL DISTANCE LEARNING courses.
Click HERE for a information about upcoming IN_CLASS study options for the 4 major ATPL subjects.
Freight & Cargo Handling & Dangerous Goods Training
Courses are available for the following items:
Aviation Escape and Survival Training
This one day accredited course is designed to equip you for survival at sea in the case of a ditching. Based on helicopters and of interest to all helicopter pilots and off -shore workers who venture over water areas including lakes. For more details click here.
Instrument Rating (IREX) Theory
We are also able to offer a fulltime Instrument Rating Theory (IREX) course and a three day refresher course.
The fulltime course runs for two weeks and covers all syllabus topics for the IREX exam. You need to have passed this exam prior to sitting your Instrument Rating Flight test. For more details click here.
Support Staff
Courses are available for Support Staff roles. If your interest lies in Airport Management, Cabin Crew, Meteorology or Engineering, these course will provide you with the industry certification you need. Email us for more details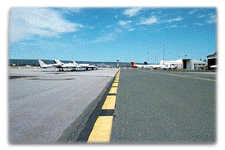 Diploma of Airport Management
With the rapid growth in world air traffic, there has been a increasing demand for management personnel in recent years. This course offered by the Aviation Training Professionals is one of the few of it's kind in the world, and it delivers the high standard of achievement required to undertake this important role. All aspects of airport management are covered in this comprehensive and interesting course.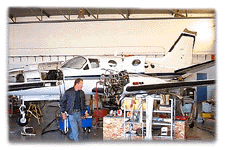 Engineers
These courses, offered by The Aviation Training Professionals, are 'Quality Endorsed' (QETO), and based in an ultra modern training campus in the Eastern suburbs of Perth.
The demand for aeronautical engineers is at an all time high at present due to the rapid expansion of both airline and general aviation in recent years. You will be trained by engineers that are experts in their field.
A superb library is provided on campus which has a large engineering section for reference reading.
The standard of training is very high, as is typical of Australian institutions. Knowledge and licences obtained in Australia are widely recognised overseas, and students from outside of Australia are particularly welcome.
Email us for more details
Email us for more details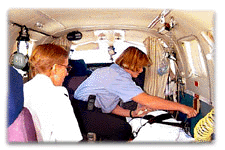 Customised

Training to suit your specific needs can be arranged.

E-mail us for more specific information.
Captains & Kings
Ever wondered how people get a start in the aviation industry and how they progressed from one job to another ?
Captains & Kings gives you biographies of a few people in the aviation industry. See how they got to where they are today.